3 Things Americans Did To Cope With The Great Depression
Between 1929-1941 Americans experienced what we refer to today as the Great Depression. It was a time when virtually every American struggled. However, like many other times, Americans buckled down and did the best they could. Here are a few ways how they did it.
People Laced Up For Dance Marathons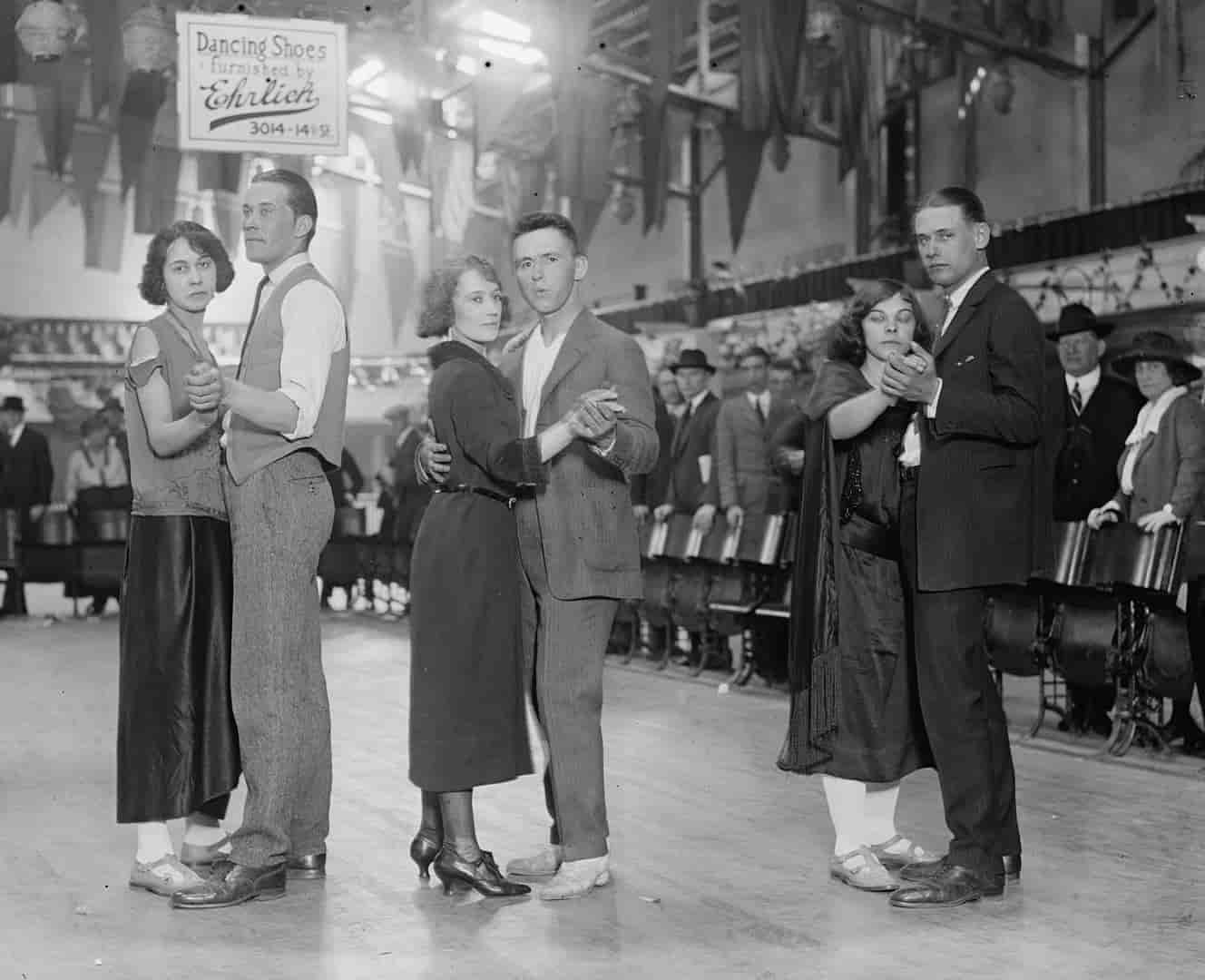 Dance Marathons were an American phenomenon in the 1920s and 30s. They were human endurance contests in which couples danced almost non-stop for hundreds of hours, competing for prize money. Dance marathons originated as part of an early-1920s jazz-age fad for human endurance competitions like flagpole sitting and six-day bicycle races. They were popular during the Great Depression because they were cheap and they gave people something to do. How could people participate in these draining competitions you might ask? Well, 12 meals a day surely gave them some fuel. 
 Audience members could watch as long as they pleased for 25 cents. Dance marathons were held across the country and occupied a slightly disrespectful niche in society. Many towns banned them, finding them disruptive and disturbing. It wasn't only law enforcement that didn't like the dances, members of the public expressed outrage as well. Movie theater owners hated them because they created empty seats and church groups thought they weren't "Christ-like". These dances largely came to an end at the end of the 1930s. 
Mini Golf became popular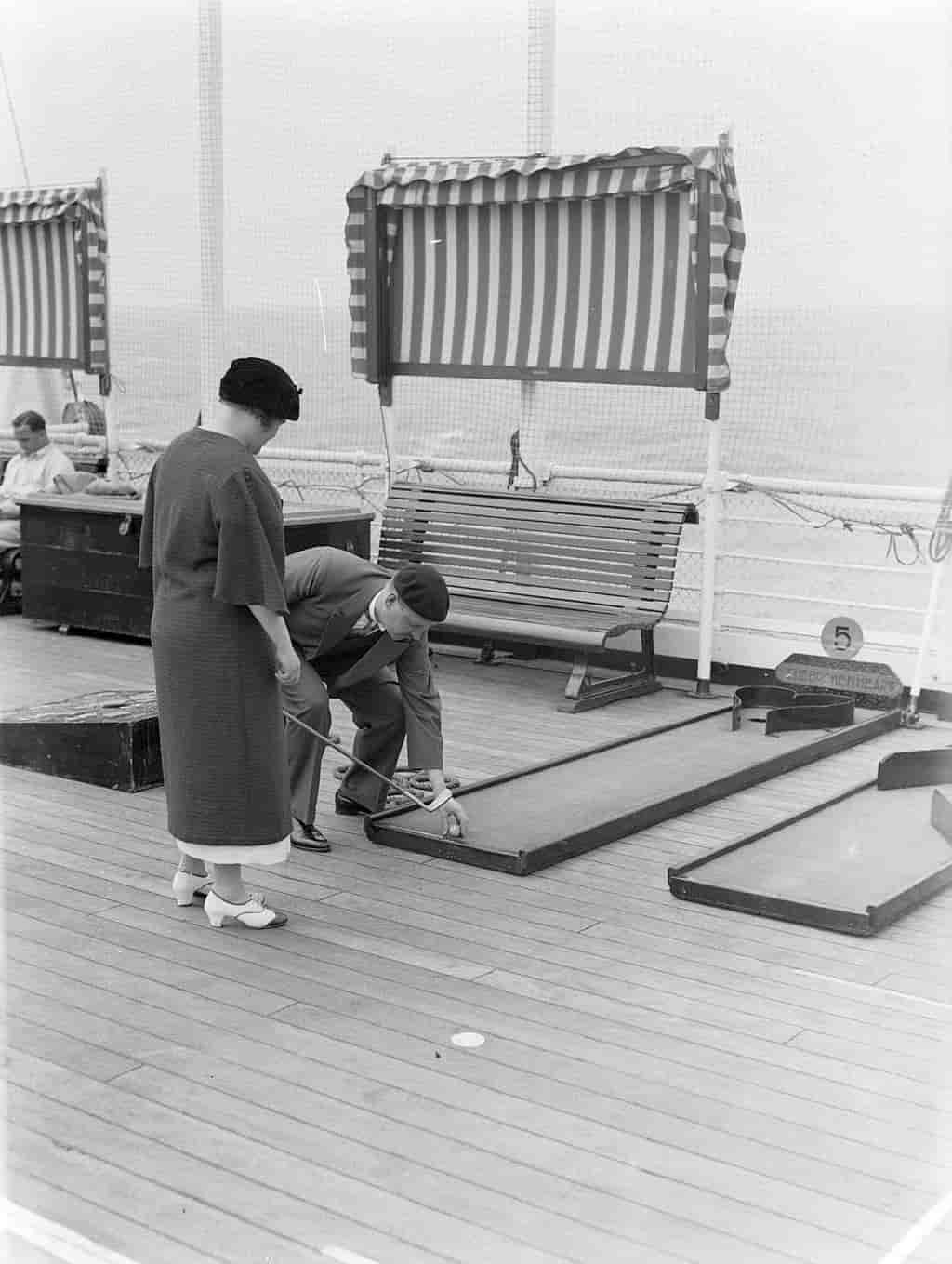 In 1928 there were only a handful of mini-golf courses in America, but 2 years later there were roughly 25,000 across the country. Some people even called mini golf "The Madness of the 1930s." 
The Great Depression forced business owners to be more creative and find new ways to turn a profit. In some cases, upscale restaurants, unable to fill tables, quickly converted large areas of their floorspace to mini-golf courses, replacing tables that were unlikely to bring in an income. At the time, mini-golf could be found on New York City rooftops and in Florida public parks. Because they grew popular, course owners began designing elaborate courses to boost
attendance. 
The Jacksonville Historical Society recounts that "the goofy game offered a plethora of crazy courses." In some cases, "players navigated through a maze of traps & contraptions and putted past pools, geysers, castles, sunken gardens, petrified forests, Taj Mahals, White Houses, Great Walls of China, fairytale characters, Wild West icons, and Rube Goldberg-like devices." Wildly enough, "one course even boasted a trained monkey which grabbed the ball from unsuspecting players!"
How much did it cost to play at these fancy courses? Prices ranged from 25 cents to 50 cents,
or about $2.50 to $5.00 in today's currency. Given the cheap admission and start-up cost, Americans flocked to the game we still enjoy today. 
Potluck dinners were regular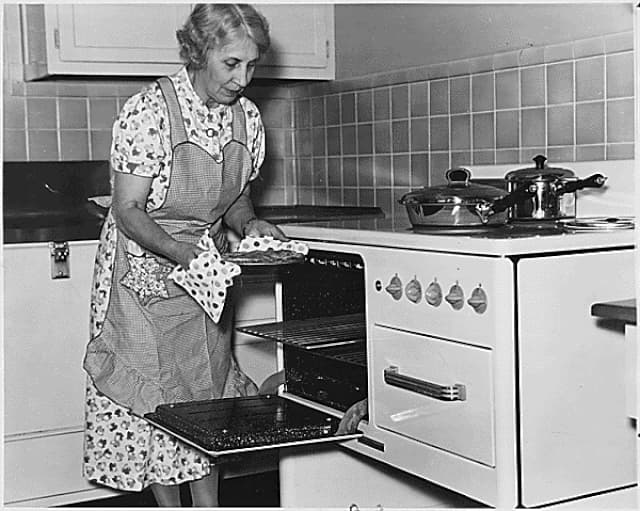 The modern potluck dinners Americans enjoy today can be partially contributed to the Great Depression. During the Great Depression, community organizations and churches started to have group meals and families decided to adopt their own.
Women's magazines and radio shows explained how families could stretch their dollars and food pantries. Households practice self-sufficiency by creating their own gardens and some neighborhoods used vacant lots to create "thrift gardens". It was a time neighbors rallied together, as experienced gardeners could be seen helping suit and tie fellas cultivate their plots. 
The benefits of the potluck were two-fold, it allowed families to combine their ingredients, and spend quality time with other family and friends. Potluck favorites included meals that make our mouth water today, such as chili, and macaroni, and cheese.
Conclusion
The Great Depression was a tough time for Americans. But like all tough times, there are golden nuggets that can be founded in them. The Great Depression was a time when people were creative, adaptive, and looked out for one another. This time in American history can be summed up soberly by George R.R. Martin, author of Game of Thrones, 
"When the snows fall and the white winds blow, the lone wolf dies but the pack survives."