"Forget about having an identity crisis and get some identity capital. … Do something that adds value to who you are. Do something that's an investment in who you might want to be next." -Meg Jay from The Defining Decade 
One of the best investments you can make in yourself is reading, but what should you read? This article covers 5 self-development books that will reshape how you think about some of the necessities of life: time, relationships, money, habits, and work. 
1. 12 Rules for Life: An Antidote to Chaos By Jordan Peterson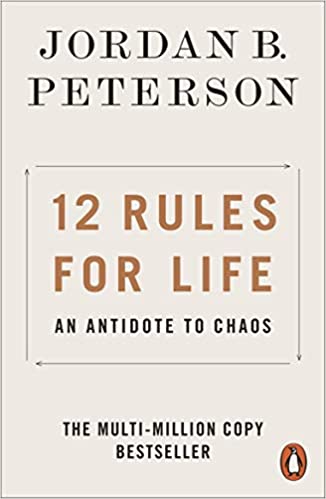 This book can serve you in many areas of life. Personally, the book helped me realize how important my social circle was. One of my favorite rules in the book is Rule 3, Make Friends with People Who Want the Best for You. 
In our 20s we encounter a lot of people in college, at work, and at parties. It is easy to jump from group to group so it's important to know how to pick friends. Making friends with people who want the best for you is great advice because it can spark a lifelong healthy friendship. 
Another rule that is great to follow in our 20s is rule 7: Pursue What is Meaningful (Not Expedient). Our parents, teachers, and professors have told us that finding a meaningful career is the foundation for a good life. However, only a few of us will have a meaningful career. Yes, some of us may be doctors and lawyers but a lot of us will be salespeople, plumbers, electricians, and construction workers. 
How do we find this meaning?
Peterson tells us we can find meaning in whatever career by doing 2 things:
-taking responsibility.
-challenging ourselves.
Whether you are a janitor, digital marketer, or an entry-level consultant, doing these 2 things will create a healthy, meaningful career you can be proud of. In the end, it's your career so don't worry about what others think of it. Overall, this is a book that will help you design the life you want and the people you want in it.
2. Can't Hurt Me: Master Your Mind and Defy the Odds By David Goggins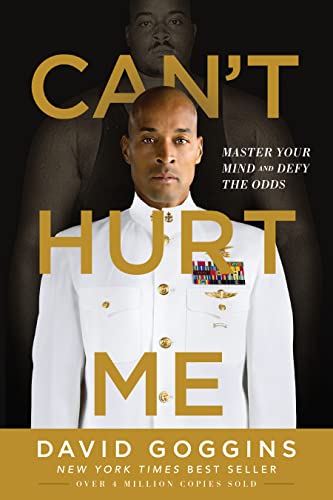 If you are looking for motivation or interested in autobiographies this book is for you. 
David Goggins is a retired Navy SEAL and an ultra-marathon runner. This book is his journey through life's challenges ranging from childhood abuse, racism, extreme military training, injuries, and self-doubt. It is truly a book about overcoming failure and beating all odds. After reading this book you will learn how he went from being a 300-pound bug exterminator to the only U.S. military member to complete Navy SEAL, Army Ranger, and Air Force Tactical Controller training. 
He was stuck at the age of 24 with no direction for his life. Like him, finding our direction in our 20s is difficult and frustrating at times. I struggle with it every day, sometimes thinking it is too late for a change. He is a prime example of how we can make a huge change in the current stage of our life. His book is the only book I have listened to 3 times. I remember the first time I listened to it, I just graduated from college working as a janitor for the summer. I vividly remember walking to work at 4 am walking to work in the dark thinking: I have so much more to give. This is my personal favorite book out of the five but if you don't want to read the whole book, you can check out the key takeaways here.
3. Why We Sleep: Unlocking The Power of Sleep and Dreams By Matthew Walker PhD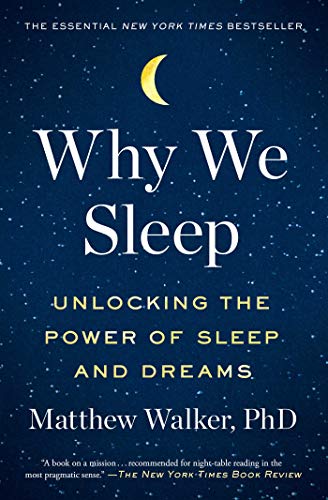 What is something we do every day? That's right, sleep. Matthew Walker is one of the world's lead sleep scientists. His book is praised by some of the most successful people as Bill Gates said 
"Why We Sleep is an important and fascinating book…Walker taught me a lot about this basic activity that every person on Earth needs. I suspect his book will do the same for you." 
We all know sleep is essential but why do we struggle with it? A 2022 Gallup Poll revealed younger Americans are more likely than older Americans to report having some kind of trouble sleeping the night before. Reasons for the lack of sleep include stress and worry, which is something we all deal with in our 20s.
This book will shed light on the importance of sleep and the consequences if you don't take it seriously. The book breaks down groundbreaking discoveries about sleep and how it affects all aspects of our mental, physical, and emotional health, including our creativity and longevity. If you are looking for key takeaways, look no further than here. 
4. Atomic Habits: An Easy & Proven Way to Build Good Habits & Break Bad Ones By James Clear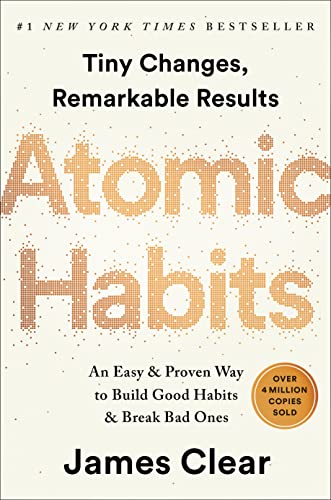 "We are what we repeatedly do. Excellence, then, is not an act, but a habit."-Will Durant.
Everyone has good and bad habits. The difference is that successful people have more good habits than bad ones. There isn't a single person who has zero bad habits so our goal should be to minimize the bad ones. 
In part of the book, James Clear tells his own story of how habits helped him in sports and injury recovery: When he was in high school, a loose bat smashed right into his face. Suffering from a broken nose, dangerous brain swellings, dislocated eyes, and fractures, his recovery took months. To get his own baseball career back on track, he relied on the power of small gains. In college, he slowly accumulated good habits and became one of 33 players on the All-American Academic team. 
His story is just one of many that are discussed in the book. The book has sold over 8 million copies worldwide and has received much praise from successful leaders. Bestselling author Ryan Holiday praised it as "A special book that will change how you approach your day and live your life."
However, this book isn't a book about Clear, it's about how anyone can build successful habits and break bad ones—something that we need in our 20s. 
Our 20s are a time to lay a foundation and transform ourselves. It is a transition from the simulated world—school, curfews, allowances— to the real world—loans, relationships, careers, and insurance. So, habits have the power to make our 20s or break them. The habit process can be broken down into 4 phases
The 4 phases of habit. 
Cue- The cue triggers your brain to initiate a behavior
Craving- Cravings are the motivational force behind every habit.
Response- The response is the actual habit you perform, which can take the form of a thought or an action
Reward -Rewards are the end goal of every habit.
If you are looking for an easy and proven way to build good habits and break bad ones, this book is for you.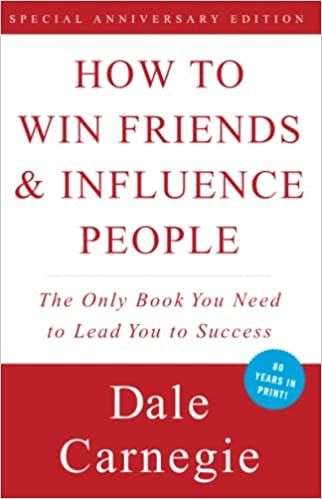 What do Warren Buffet and Dave Ramsey have in common? They are both fans of Dale Carnegie. 
How to Win Friends and Influence People is Carnegie's guide to teach us the skills needed to have successful relationships throughout our life. We have various relationships throughout our life—marriage, co-workers, friends, bosses—so it is essential that we have the skills to cultivate them successfully. 
The 3 Fundamental Techniques in Handling People
-Don't criticize, condemn, or complain.
-Give honest and sincere appreciation.
-Arouse in the other person an eager want.
Winston Churchill, former British Prime Minster, once said 
" Books, in all their variety, offer the human intellect the means by which civilization may be carried triumphantly forward." 
That is what we are about here,  moving forward, one step at a time.